Seniors' Health Insurance Information Program (SHIIP)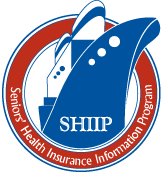 The Seniors' Health Insurance Information Program (SHIIP) counsels Medicare beneficiaries and caregivers about Medicare, Medicare supplements, Medicare Advantage, Medicare Part D, and long-term care insurance. The counselors on our toll-free line offer free and unbiased information regarding Medicare health care products. We also help people recognize and prevent Medicare billing errors and possible fraud and abuse through our NC SMP Program.
Since the program's creation in 1986, SHIIP has become a role model for other states and has received two national awards for "innovative" and "exemplary" service.
The North Carolina Department of Insurance operates the Seniors' Health Insurance Information Program (SHIIP) to help older people understand the benefits and options of health insurance in NC. There are trained volunteers throughout the state committed to answering the confusing maze of questions that often surround Medicare, Medicare supplement insurance, and long-term care insurance. The SHIIP toll-free information line 1-800-443-9354 can provide information or you may contact the AAA, local county aging agency, or Seniors' Health Insurance Information Program (SHIIP) to link with a trained SHIIP counselor in your area.
The Mid-East Commission Area Agency on Aging has trained SHIIP Counselors and we work with our local providers to assist their efforts in providing this service to seniors. We are also involved in the Medicare Lookout Patrol Program through the NC Department of Insurance. Medicare Lookout is a preventive educational program whose goal is to reduce Medicare/Medicaid error, fraud and abuse through statewide coordinated efforts of educational and promotional activities and to encourage reporting of discrepancies by Medicare/Medicaid beneficiaries and caregivers to the Medicare Lookout Program. More information on that program is found on the NC Department of Insurance website.
Helpful SHIIP Links
SHIIP Contacts
Find a Local SHIIP Counselor
SHIIP Brochure
I'm New to Medicare; What Do I Do?
The Road to Medicare explains all the options and time lines regarding Medicare eligibility and special enrollment periods.
Also, Understanding MEDICARE put out by AARP. (good questions/answers/information….it's easy to get off-track with this, but it does reference back to SHIIP, eventually)
Need Help?
Ask for SHIIP assistance at the locations below: