Evidence-Based Health Promotions & Senior Games
Evidence-based health programs are studied interventions proven to aid in overall health. All results have been published and standardized for use. These health programs are proven to provide positive health results.
Evidence-Based Health Programs:
Chronic Disease Self Management Program
A Matter of Balance: Managing Concerns about Falls
Diabetes Self Management
Arthritis Foundation Exercise Program
Walk With Ease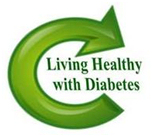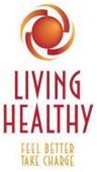 The Stanford University programs Living Healthy and Living Healthy with Diabetes are highly participatory workshops that take place once a week for 6 weeks. Each session is 2 ½ hours long, and all workshops are facilitated by two trained leaders (many of whom are volunteers) who follow a detailed manual, so that each workshop is highly consistent.
These programs are not designed to help people to learn more about chronic conditions, but rather to learn the skills and tools to better manage chronic conditions.
Participants Will Learn:
techniques to deal with problems such as frustration, fatigue, pain and isolation
appropriate management of medications
skills for effectively communicating with friends, family, and health care providers
healthy eating guidelines and exercise tips
how to make informed treatment decisions
and MUCH MORE!

A Matter of Balance: Managing Concerns About Falls is a program designed to reduce the fear of falling and increase activity levels among older adults.
A Matter of Balance includes eight two-hour sessions for a small group led by a trained facilitator. This nationally recognized program was developed at the Roybal Center at Boston University.
During the class, participants learn to:
View falls as controllable
Set goals for increasing activity
Make changes to reduce fall risk at home
Exercise to increase strength and balance
Who should attend A Matter of Balance?
The program was designed to benefit community-dwelling older adults who:
Are concerned about falls
Have sustained falls in the past
Restrict activities because of concerns about falling
Are interested in improving flexibility, balance and strength
Are age 60 or older, ambulatory and able to problem solve
This program features gentle, joint-safe exercises developed specifically for people with arthritis to help relieve stiffness, decrease arthritis pain and improve balance. The course incorporates the optional use of resistance bands and weights for an added workout as well as interactive health education lessons and stress-reducing relaxation techniques to help participants better manage their arthritis. The low-impact exercises can be done while sitting, standing or on the floor. Led by Arthritis Foundation-certified instructors.

Walk With Ease. No matter if you need relief from arthritis pain or just want to be active, the newly updated Arthritis Foundation Walk With Ease program can teach you how to safely make physical activity part of your everyday life. Walk With Ease offers support, information and tools to help you succeed and is designed for people with arthritis and other chronic conditions, such as diabetes, heart disease and hypertension.
Based on research and tested programs in exercise science, behavior change and arthritis management, Walk With Ease is shown to:
Reduce the pain and discomfort of arthritis
Increase balance, strength and walking pace
Build confidence in your ability to be physically active
Improve overall health
A six week series led by a certified leader.
We team with our local providers in each county we serve to make these programs available to the aging population. If you are interested in participating in your county or hosting a training, contact Beth Harrell, Aging Specialist at 252-974-1836 or email bharrell@mideastcom.org or Lindsey Allsbrook, Aging Specialist at 252-974-1854 or email lallsbrook@mideastcom.org.
Senior Games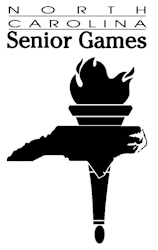 Greenville/Pitt County Senior Games serves all of our Mid-East Commission counties. The overall objective of the Senior Games Program is to encourage people 55 years of age and older to develop a healthier lifestyle by becoming more involved in physical fitness and social programs. The Greenville-Pitt County Senior Games offer athletic competition in over 20 different sports, SilverStriders Walking Program, and all categories of the SilverArts component. Participants are encouraged to attend exercise classes, swimming classes, art classes, clinics and/or develop their own training program in preparation for the games. The most important components of the program have been the fun and fellowship enjoyed by both the participants and the staff.
The development of the Senior Games Program has marked the beginning of a new commitment to better physical fitness and good health on the part of participants, governmental officials, professionals, and interested friends. While we have experienced great success over the past years, we have just begun to reach the potential that we have to serve hundreds of people. In 1984 45 seniors from the Pitt County area participated in the first local games. Since then, participation in the games has risen to over 400 senior adults from Pitt, Beaufort, Bertie, Hertford and Martin Counties. Greenville/Pitt County Senior Games has grown to offer year round programming with weekly training sessions, 3-on-3 basketball sessions, team softball in the summer months and the SportsFest Program, which is an opportunity for seniors to get involved for the first time or learn new skills. The Greenville/Pitt County Senior Games Program has weekly contacts with over 100 participants year round.
The lead agency for the Greenville/Pitt County Senior Games is Pitt County Community Schools and Recreation. Nineteen years of Senior Games programming have proven the true value of the program to seniors, fitness, fun, fellowship, family, and friends. This program is enhancing the quality of life by keeping seniors healthier, happier, more independent, and doing the things they enjoy throughout their life. This impacts not only seniors, but their families and the community at large.
The Community Schools Program is located at 4561 County Home Road, Greenville, NC 27858. You can contact them at 252-902-1975.